I joined the Choi's Martial Arts USA family in 2008, two months after my 25th birthday. I had zero martial arts experience but I had wanted to learn for a long time. It wasn't until 2008, when I had finally moved back to my home state after pursuing college and graduate school, when I found myself with more free time than I knew what to do and decided to find a martial arts school and start taking classes.
Choosing a school was easy. It was as if Choi's Martial Arts USA was designed for me because all of the others didn't fit my personality. I wanted a friendly, non-competitive school that was taught in a traditional style where adult students were the norm and not the exception. I signed up for a trial and I was hooked after the first class.
Although, I had maintained a fairly active lifestyle during college and beyond, martial arts was nothing like I had ever done before so I was pretty nervous going into my first few classes but all my self confidence came back after working with the instructors and seeing first hand that I can do this! The instructors were beyond encouraging but they weren't flippant; they would equally compliment and critique so that I knew simultaneously that I was progressing but yet they still saw room for improvement. It worked so well that I kept coming back for more – I took class 3 times a week for the first few years – and here I am still, but now I'm a 3rd degree black belt and instructor.
After my first year as a martial arts student, I started attending monthly meditation classes that Grand Master used to have and I seemed to find what I had been looking for all these years. In a way, the natural healing arts were more challenging for me than the martial arts ever were but they also were more rewarding.
From 2009-2011 I experienced more stress than ever before: I had started a new job that was proving to be more challenging than I ever imagined and at the same time I was adjusting to home ownership with my then husband with whom I had a tumultuous relationship, and who I eventually divorced. Granted, the physical challenges provided by the martials arts definitely helped ease my stress levels but it was the meditation and qigong exercises that I learned from Grand Master that made me mentally and spiritually more resilient and better able to respond to the stress in a non-reactive, good-humored way that baffled my family, friends, and colleagues. To this day, I still practice those meditation and qigong exercises almost daily – and they're my go-to whenever I start to feel overwhelmed or even under the weather.
I owe a lot to Grand Master and several past and present instructors at Choi's Martial Arts USA, and I try to give back as much as I am able by being a part-time, volunteer instructor, as well as tech support, social media marketer, and community outreach organizer.
It's true what they say: families who kick together, stick together. Just look at me, I've been stuck since 2008! 🙂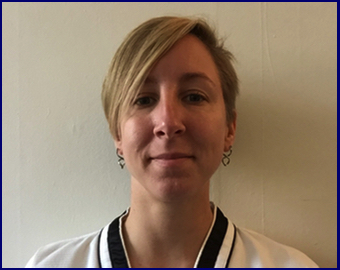 About Julie Zamostny
Instructor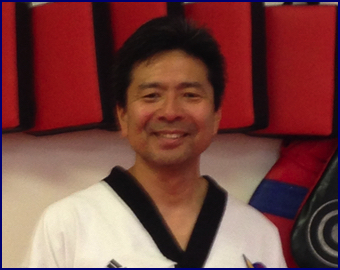 About John Nishimoto
Instructor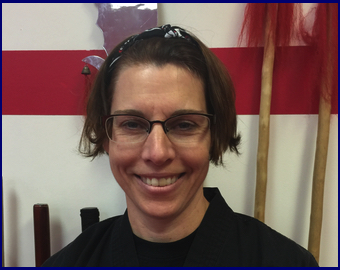 About Patty Ainsworth
Instructor