Choi's Martial Arts USA lives by a set of principles that are incorporated into the daily instruction of our classes. We strongly believe that everyone can benefit from martial arts. Through a caring and challenging atmosphere, your child will experience many rewards. The result of all their efforts will earn them the praise and respect of their instructors, peers and most importantly, YOU. Recognition of their accomplishments is the foundation for self-esteem.
Tae Kwon Do and Hap Ki Do
'The Way of Kicking and Punching' is known for its powerful and dynamic kicking style. Students learn proper technique to generate tremendous speed and power. With a large emphasis on using the legs, balance and coordination grow very quickly. The pace of the kicking also provides a great aerobic workout and builds flexibility, strength, speed, and coordination.
Hap Ki Do means 'The Way of Coordination and Power' and allows the martial artist to flow smoothly in and around any challenger, using the opponent's energy against himself. When performed with the proper technique, a smaller person can overcome an attacker of any size with very little effort.
"Our curriculum and instructors develop students' self-respect and respect for others, self-discipline, and mental focus."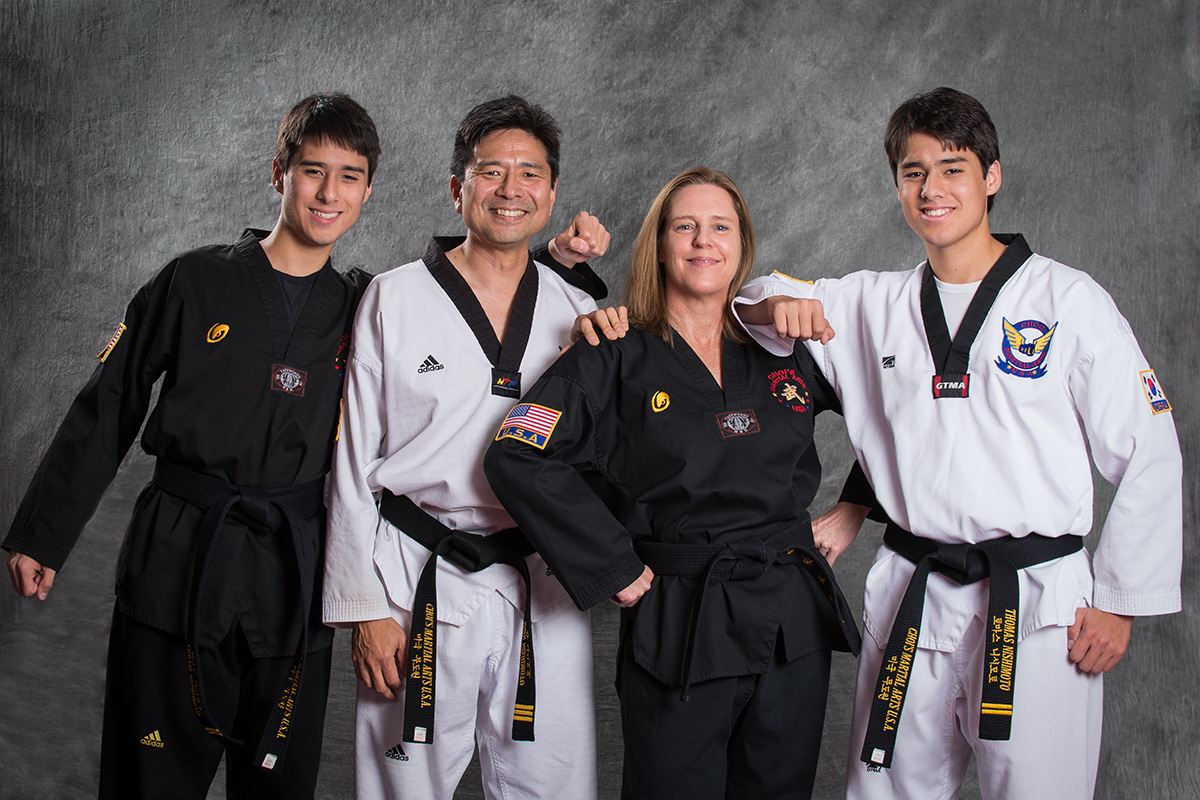 Familes Who Kick Together, Stay Together!
Where else can your whole family get together outside the home, away from TV, tablets, and phones to participate in a fun, structured activity? Quality time will take on a whole new meaning at Choi's Martial Arts!
Children, teens, adults, and families can learn traditional martial arts in a supportive and friendly environment. All students, regardless of life experience, develop respect and humility, self esteem, physical conditioning and strength, as well as peace of mind.
Respect is the very first lesson taught; respect is learned.

Self-Discipline is instilled by the examples set by our instructors.

Concentration is improved by providing challenges.

Self-Confidence is attained by setting and reaching goals.

Coordination will improve and carry over onto any playing field.
"Our whole family earned our black belts together, and as parents we got to spend more time with our kids in a shared experience that they actually thought was fun!"

Traditional martial arts focuses not only on physical techniques, but more importantly, on the training of the whole person. The goal and intention of our instruction are to help our students develop self-respect, and through self respect, respect for those around them. We build self-discipline within our school, and encourage students to apply it throughout their daily lives. This is the foundation for developing an indomitable 'CAN DO' spirit that will be used throughout your whole life. The development of a sound mind and body is the key to performance and achievement.
Focus
Tae Kwon Do teaches focus, a skill that can be applied to academics.
Memorization
Forms require memorization of moves, which helps improve mathematic and reading skills.
Goal Setting
Students learn to set goals in order to master higher levels of training.
Effort
Students are encouraged to realize their full potential.
Choi's Martial Arts USA is certified by the World Tae Kwon Do Federation (WTF) and the International Hap Ki Do Federation (IHF). The WTF standards have been recognized and adopted for Olympic competition by the International Olympic Committee.
Unlike other non-accredited schools, belt ranks from Choi's Martial Arts will be honored at other WTF and IHF schools and programs.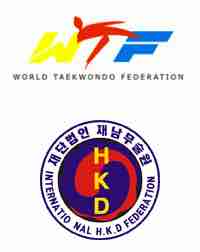 Conveniently Located off Frederick's Golden Mile
1080 W. Patrick St. Suites 5&6
Frederick, MD 21703
Phone: 301.694.3330